Dependency and Indemnity Compensation
Chicago Dependency and Indemnity Compensation Lawyer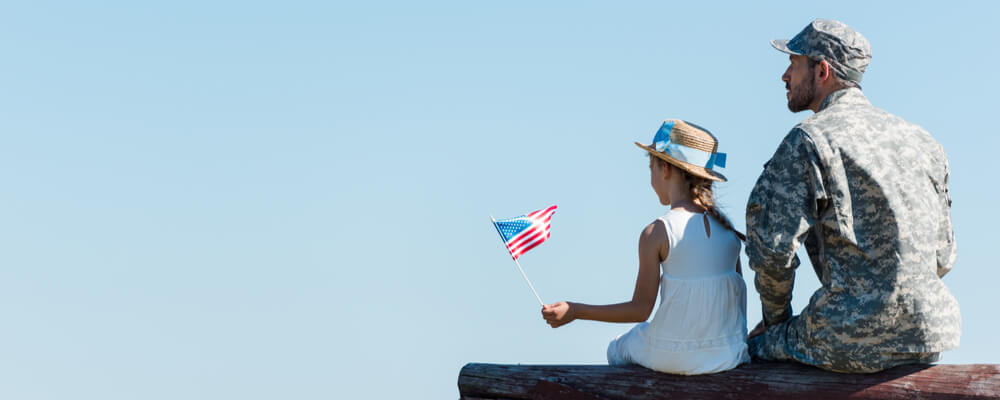 Attorney Helping Surviving Family Members of Veterans Receive DIC Benefits in Illinois
U.S. military veterans may qualify for disability compensation, and family members may be able to receive survivor benefits following a veteran's death. The Department of Veterans Affairs provides dependency and indemnity compensation (DIC), which is a monthly benefit paid to a veteran's spouse, children, or parents. If the VA denies a DIC claim, a veteran's survivors need to submit the proper information with their appeals, and an attorney who has experience with these cases can help ensure all requirements for DIC are met.
The Veterans Practice, Ltd. assists families of veterans with matters involving VA benefits. Attorney Catherine Cornell has helped numerous veterans receive compensation for service-related disabilities, while also helping survivors of deceased veterans receive benefits that allow them to meet their needs. She devotes her practice exclusively to cases involving VA benefits. With her experience helping clients obtain these types of benefits, she can ensure that you and your family obtain the VA benefits you need and deserve.
Qualifying for DIC
Generally, dependency and indemnity compensation is available to a veteran's spouse if the couple was married for at least one year. A spouse may also receive benefits if the couple had one or more children together. There are also rules that require the couple to be living together at the time of the veteran's death, and if not, the survivor cannot be responsible for the separation, or there must be another explanation for the separation, such as one person moved into an assisted living facility. A veteran's surviving children may receive benefits if they are unmarried, as long as they are under age 18 or below age 23 while they are in school. Children who have disabilities may also be eligible for benefits regardless of their age. A veteran's dependent biological, adoptive, or foster parents may also qualify for benefits if their income is below a certain threshold.
Family members may qualify for DIC if a veteran died while on active duty, during training, or because of a service-connected injury or illness. DIC may also be available in cases where a veteran was eligible to receive VA disability compensation because of a service-connected condition that was totally disabling. Total disabilities may include conditions that resulted in a disability rating of 100 percent, as well as other conditions for which a veteran was able to receive individual unemployability benefits.
Survivors may receive benefits if a veteran had a condition the VA determined was totally disabling for at least 10 years before they died or for at least five years following their discharge or release from active duty. If a veteran was a prisoner of war, and they died after September 30, 1999, their survivors may receive DIC if the veteran had a totally disabling condition for at least one year before their death.
Contact a Chicago Area Survivor DIC Benefits Lawyer
It is best for a veteran's survivors to apply for DIC as soon as possible after their loved one's death. If an application is submitted within one year after a veteran's death, benefits may be paid retroactively beginning the first month after they died. If an application is submitted after one year, benefits will begin the month after the application is submitted. At The Veterans Practice, Ltd. Catherine Cornell works to help families of veterans receive the benefits they need and helps survivors pursue appeals after claims for DIC are denied. Contact Attorney Cornell by calling her office at 708-668-6996 to arrange a complimentary consultation. She assists with cases involving VA benefits in Illinois and the Chicagoland area and also serves clients in Indiana, Wisconsin, Michigan, and any other state in the country.