Hearing Loss / Tinnitus Benefits
Chicago Veteran Hearing Loss Benefits Attorney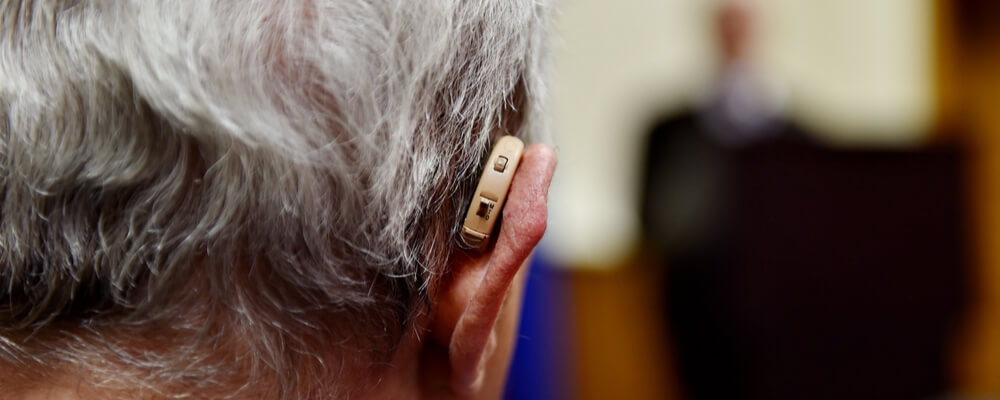 Illinois Lawyer Assisting With VA Disability Compensation for Hearing Loss and Tinnitus
Many veterans experience issues that affect their hearing. During military service, soldiers are likely to be exposed to loud noises, such as gunfire or explosions, even during simple training exercises. These issues can damage a soldier's ears, resulting in hearing loss or tinnitus, which is ringing or other sounds in the ears that can make it difficult to hear correctly and concentrate. Hearing problems can make it difficult to maintain employment and earn sufficient income. Veterans who experience these issues may be able to receive disability compensation through the Department of Veterans Affairs.
When appealing a VA disability benefits denial or an incorrect disability rating, veterans can improve their chances of success by securing representation from a lawyer who understands VA laws and processes. The Veterans Practice, Ltd. works to protect the rights and interests of military veterans, making sure they receive compensation for their disabilities. Attorney Catherine Cornell provides compassionate, dedicated legal help with VA disability appeals.
Disability Compensation for Hearing Issues
To receive VA disability benefits for hearing loss or tinnitus, a veteran must demonstrate that they were exposed to loud noise during their military service. A soldier may sustain an injury to one or both ears, or records of hearing tests may show that their ability to hear correctly became worse during service as a result of noise exposure. Hearing issues that appeared after a veteran's discharge may be attributed to service if they prove that they were exposed to loud noise while serving, such as combat, equipment, or during training exercises.
A veteran may experience conductive hearing loss that affects the outer ear or the ear canal and eardrum, and this type of damage can occur due to injuries or other health conditions, such as cancer. Sensorineural hearing loss involves damage to inner ear's nerves, and may occur due to loud noises. Mixed hearing loss involves a combination of conductive and sensorineural issues. All forms of hearing loss can affect a veteran's ability to understand speech and other sounds, which can affect their ability to work and earn an income, as well as their daily functioning.
As with other physical health conditions, if the VA approves the compensation application for hearing loss, they will assign a disability rating that reflects how severe it is. This rating determines the amount of monthly disability compensation a veteran will receive. The VA may assign a disability rating of 10 percent to a veteran who has mild hearing loss, while disability ratings for moderate or severe hearing loss can range from 30 to 50 percent regardless of it is in one or both ears. The maximum disability rating for tinnitus is 10 percent. However, if hearing loss or tinnitus is severe enough to cause a veteran to be unable to maintain employment, they may be able to qualify for individual unemployability compensation.
Contact a Greater Chicago Veterans Disability Benefits Lawyer for Hearing Loss
Hearing problems can significantly impact a veteran's health, well-being, and ability to work. While veteran may suffer from hearing loss and tinnitus as a result of their service, the VA may still deny their applications for compensation. To get legal help VA compensation denials, contact The Veterans Practice, Ltd. by calling 708-668-6996 and scheduling a complimentary consultation. Catherine Cornell works with veterans throughout the Chicagoland area and Illinois, and she also provides assistance to residents of Michigan, Indiana, Wisconsin, or any other state in the U.S.