Physical Disability Benefits
Illinois VA Benefits Lawyer for Physical Disabilities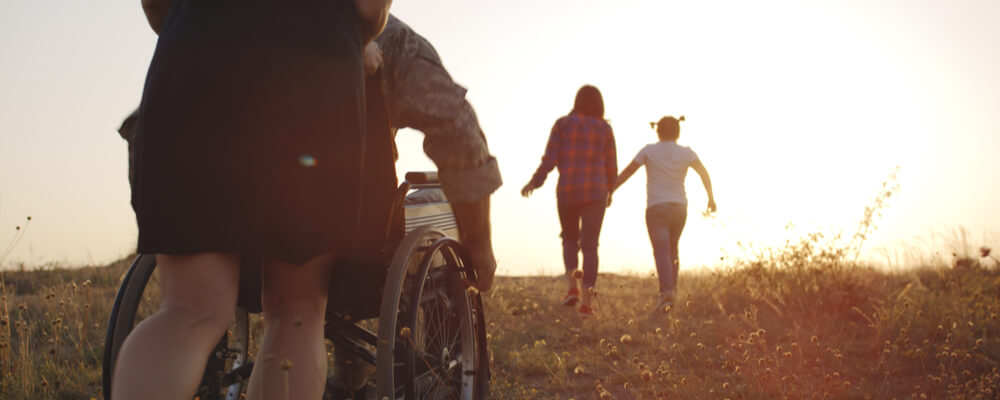 Chicago Attorney Helping Veterans Receive Disability Compensation for Physical Injuries and Illnesses
Military veterans often experience a variety of health issues related to or caused by their service. Veterans who suffered injuries, illnesses, or other health conditions while serving may struggle to return to their daily lives, and may have difficulty finding and maintaining employment because their ability to work is limited. In these cases, veterans may be able to receive VA disability compensation that provides them with monthly benefits to help meet their needs. Qualifying for these types of benefits can be a complex process, and veterans can ensure their cases are handled correctly by working with an attorney who has experience addressing these matters.
The Veterans Practice, Ltd. offers legal help and representation for veterans seeking benefits through the Department of Veterans Affairs after the VA denies them. The firm focuses solely on VA benefits cases, and Attorney Catherine Cornell has represented thousands of clients and helped them receive compensation for service-connected disabilities. She believes in fighting for the rights and interests of those who have served their country and is dedicated to helping them receive the benefits they deserve.
Compensation for Physical Disabilities Affecting Veterans
A veteran may be able to receive VA disability compensation for physical conditions that resulted from or occurred during their service. Benefits may also be available for conditions that developed after a veteran's service, but were caused by service, or pre-existing conditions that worsened while the veteran was serving.
The VA disability rating determines how high a veteran's monthly compensation is. This rating is a percentage that represents the impact that a specific condition has on a person's ability to work or function. If a person has multiple conditions, the VA assigns each condition its own rating, but rather than adding these ratings together, the VA has rules for how ratings are combined to determine the total disability rating.
Some common physical health conditions that affect veterans include:
Knee injuries

- Veterans may experience injuries that affect their ability to move their knees, which causes problems with walking, standing, or sitting. In addition to impacting the range of motion, knee injuries can also cause pain, weakness, and fatigue that can affect a veteran's ability to work or function.

Back and neck injuries - Strained muscles in the back or neck, pinched nerves in the spinal cord, and herniated discs can limit a veteran's range of motion and cause chronic pain. In many cases, these injuries resulted from activities performed during military service, such as prolonged hiking, walking or running while carrying heavy loads, or training.
Shoulder and arm injuries - Physical strain from lifting and carrying heavy items or performing military training can cause shoulder and arm injuries. A veteran may also suffer injuries due to a fall or accident. A veteran may be disabled from these injuries if their range of motion or ability to perform gross and fine motor activities is limited.
Chronic illnesses - The VA will presume certain types of illnesses are service-related if they appear within one year after a veteran is discharged. These illnesses include arthritis, diabetes, high blood pressure, tuberculosis, multiple sclerosis, epilepsy, anemia, Hodgkin's disease, and leukemia.
Contact a Chicago VA Physical Disability Benefits Lawyer
Attorney Cornell can provide you with representation to help you receive disability compensation for physical injuries or illnesses. To set up a free consultation and get legal help with your case, contact The Veterans Practice, Ltd. at 708-668-6996. Catherine Cornell helps veterans address physical disabilities in Chicago, Illinois, Wisconsin, Indiana, Michigan, and any other state in the United States.