VA Disability Compensation
Chicago VA Disability Attorney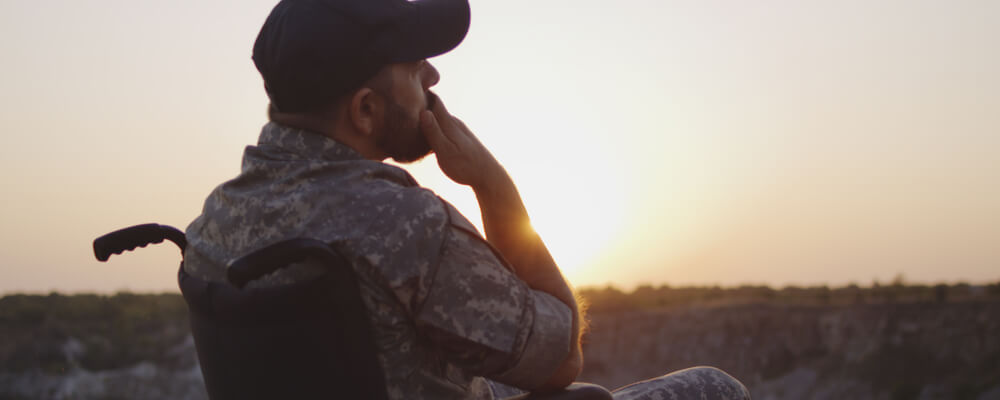 Lawyer Helping Veterans Throughout the Greater Chicago Area and Illinois Receive Disability Compensation
People who serve in the United States military make many sacrifices and put their lives on the line in service of their country. Because of this service, military veterans may experience issues that affect their health and ability to support themselves and their families. Fortunately, veterans may qualify for disability benefits through the U.S. Department of Veterans Affairs, commonly known as the VA. However, veterans sometimes struggle to secure these benefits.
If the VA denies your benefit application or assigns a rating that does not accurately reflect the severity of your disability, you will want to enlist the help of an attorney who is experienced in addressing these matters. The Veterans Practice, Ltd. has helped thousands of veterans and their families obtain benefits. Attorney Catherine Cornell provides compassionate, dedicated legal help to ensure that you will be able to obtain the VA benefits you deserve.
Legal Help With Cases Involving VA Disability Compensation
Catherine Cornell works with veterans to address multiple types of disability cases, including but not limited to those involving:
Individual unemployability - Veterans who cannot work because of service-connected disabilities may qualify for Total Disability Based on Individual Unemployability (TDIU), which provides them with a monthly cash benefit.
Appeals of VA ratings - The VA assigns disability ratings between 0 and 100 percent, which determine the amount of the monthly cash payment. Attorney Cornell helps veterans appeal incorrect ratings, ensuring they receive benefits that adequately reflect the severity of their disabilities.
Vietnam veterans - Those who served during the Vietnam war may qualify for multiple types of benefits, including those that address some unique issues, such as exposure to Agent Orange.
Women veterans - Women sometimes struggle to receive equal treatment in the military, and they may face some unique issues as they seek VA compensation benefits for service-related disabilities.
Military sexual trauma - Veterans who experienced sexual assault, sexual harassment, or other related issues during their service may receive compensation that addresses health conditions caused or worsened by these experiences.
Sleep apnea benefits - Veterans who struggle with sleep disorders may receive treatment to address these issues, and they may qualify for disability compensation if sleep apnea is related to their military service or was caused by a different service-connected condition.
Physical disability benefits - Veterans may have physical disabilities that affect their back, knees, shoulders, arms, wrists, hips, or other parts of their bodies, and they may be eligible for disability compensation if their service caused these conditions.
Hearing loss/tinnitus - If a veteran's hearing is impaired as a result of exposure to loud noise in the service, they may qualify for VA compensation benefits.
Mental health/PTSD - Many veterans struggle with emotional trauma, depression and other mood disorders, or post-traumatic stress disorder (PTSD), and they can receive disability compensation depending on how the condition affects their lives and ability to function.
Contact an Illinois Veteran Disability Benefits Attorney
The Veterans Practice, Ltd. works with veterans to ensure they obtain VA compensation benefits. Catherine Cornell will help you document the ways an injury, disease, or health condition related to your military service has affected you. She will advocate on your behalf to ensure the VA compensates you properly and that you are granted the maximum amount of benefits available to you. Contact Attorney Cornell at 708-668-6996 to schedule a free consultation and discuss your case with a qualified, experienced attorney. She represents veterans in the Chicagoland area and also throughout Illinois, Indiana, Wisconsin, Michigan, and any other state in the country.