Chicago VA Disability Rating Appeals Lawyer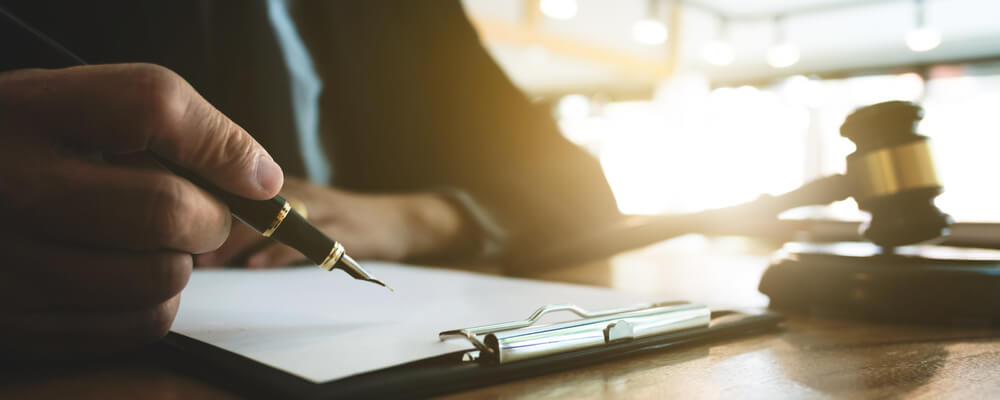 Attorney Helping Veterans Appeal Disability Ratings and Receive VA Benefits in Illinois and Indiana
After being discharged from the military, veterans can sometimes struggle to return to civilian life. This is especially true if they were injured in service or experienced other health issues. When these issues affect a veteran's ability to work or function, they may be able to receive VA disability benefits. One such benefit is VA disability compensation. If approved, the VA will assign a rating to a veteran's disability that is meant to reflect the severity of the symptoms. That rating in turn determines how much of a monthly cash benefit, or compensation, they receive. If the VA assigns a disability rating that does not accurately address the severity of the veteran's condition(s) they may be able to appeal it, ensuring they obtain the appropriate amount of benefits to support themselves.
The Veterans Practice, Ltd. devotes its efforts solely to addressing issues related to disability compensation for veterans and other related benefits. Attorney Catherine Cornell has successfully helped numerous veterans address these matters. She believes in fighting for the rights of veterans who served the United States, and she is dedicated to guiding them through the process of appealing the VA's unfavorable decisions. She ensures that her clients take the necessary steps to receive the benefits they deserve and stays on top of the appeallate process, which can be long and confusing to handle for veterans alone.
Understanding VA Disability Ratings
If a veteran has service-connected health issues, they may apply for disability compensation. To determine the severity of a veteran's condition, the VA might call for a Compensation and Pension examination, commonly called a C&P exam. The examiner will determine whether a veteran has the claimed conditions, whether these conditions stemmed from their military service, and the severity of the conditions.
Based on the C&P exam and other relevant evidence in the VA file, the VA will decide if compensation is warranted and if so, assign a disability rating for each condition. These ratings take the form of percentages, which determine the amount of disability compensation the veteran receives every month. If a veteran has multiple conditions, the ratings for these conditions are not added up, but combined. Combined ratings are rounded to the nearest 10 percent. For example, two disabilities that are each rated at 50 percent combine to a total rating of 75 percent, which would be rounded up to 80 percent.
Appealing Disability Compensation Claims
If a veteran disagrees with the disability rating the VA assigned, they may appeal it. For initial decisions made before February 19, 2019, a person may use the legacy appeals process to have their case reviewed by either a Decision Review Officer or the Board of Veterans' Appeals. For decisions made after February 19, 2019, a person has three options for decision review:
Supplemental claim

- A veteran can submit new and relevant evidence to the VA to compel them to change their mind and make a different decision, granting the veteran what they requested.

Higher-level review - A senior claims adjudicator reviews the existing evidence to determine whether errors were made or whether a disability rating may be adjusted based on a difference of opinion when interpreting evidence. During this process, a veteran or their advocate has the option of requesting an informal conference with a senior reviewer to identify any errors that may have been made when determining the disability rating or denial of benefits.
Board appeal - A veteran may appeal their case to the Board of Veterans' Appeals. At this level, there are three review options. Veterans can request a hearing where they offer testimony and new and relevant evidence. Another option is direct review, where a judge reviews the evidence already in the record and makes a new decision. The third option is where the veteran forgoes a hearing, but submits new and relevant evidence for the judge to evaluate in their new decision. If the Board denies the claim again, the veteran can file a supplemental claim (explained above) or appeal to the Court of Appeals for Veterans Claims.
Contact a Northern Illinois VA Disability Appeals Attorney
If the VA makes an unfavorable decision in response to your VA claims, Attorney Cornell can advise you of your options for pursuing an appeal. She will make sure you submit the correct information and make the right arguments. Contact The Veterans Practice, Ltd. today and set up a complimentary consultation by calling the office at 708-668-6996. Catherine Cornell assists with VA disability appeals in the areas surrounding Chicago and throughout all of Illinois, as well as Indiana, Michigan, Wisconsin, and any other state in the U.S.