Chicago Veteran Disability Lawyer for Military Sexual Trauma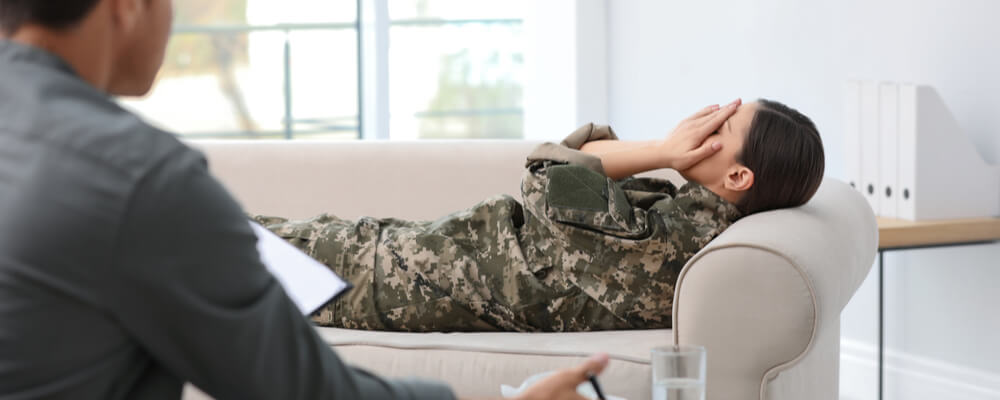 Illinois Attorney Helping Victims of Sexual Assault or Sexual Harassment Receive VA Disability Compensation
U.S. military veterans can experience multiple issues that may affect their health and well-being. Military sexual trauma, or MST, is one of the most serious ordeals a person can endure, and it may include sexual assault, harassment, and unwanted sexual advances or attention of any kind. Victims of MST are men as well as women. People of all genders and sexual orientations may experience sexual assault or harassment, which can have long-lasting effects on a veteran's life, relationships, and their ability to meet their ongoing needs. In these situations, veterans may qualify for VA disability compensation and can work with a lawyer to demonstrate that MST has led to ongoing issues that affect their ability to maintain gainful employment and function every day.
The Veterans Practice, Ltd. provides veterans with legal help and representation in matters involving disability benefits appeals. Catherine Cornell believes in fighting for the rights of those who have experienced physical or mental health issues related to their military service. Attorney Catherine Cornell understands the difficulties and frustrations veterans often encounter, as well as the trauma veterans often experience as they try to recover from sexual violence, coercion, or harassment. She provides compassionate legal counsel in these situations, helping victims determine their best options to obtain the benefits they need.
Military Sexual Trauma and Disability Benefits
MST can take multiple forms, often involving sexual assault through physical force or violent contact. Military sexual trauma may also involve coercion, such as threats of demotion or other consequences if a veteran does not cooperate with the perpetrator or promise to stay quiet. Perpetrators may also promise promotions or other benefits in return for sexual favors, which is also MST. A service member may also experience multiple forms of sexual harassment, such as inappropriate touching, comments, or unwanted sexual advances.
Military sexual trauma can lead to issues that affect the victim's physical and mental health. A veteran may suffer from sexually transmitted diseases, or they may experience injuries that lead to physical disabilities. However, post-traumatic stress disorder (PTSD) is one of the most common disabling conditions related to MST, and it can result in a variety of ongoing issues, including depression, anxiety, panic attacks, flashbacks, sleep disorders, social withdrawal, difficulty regulating emotions, avoidance of certain locations or activities, substance abuse, and many others.
To qualify for disability compensation based on military sexual trauma, a veteran should try to provide the VA with a mental health diagnosis that resulted from the MST. While the VA relaxed what is needed to prove MST occurred, due to its sensitive nature, some proof of occurrence is still required. If a VA or VA contracted medical professional confirms that the veteran's diagnosis resulted from MST, this can suffice. If this kind of medical opinion is not available, veterans may need to show they experienced sexual trauma during their military service through different kinds of evidence. Examples include reports of sexual assault to superior officers or law enforcement officials, treatment records for sexually transmitted diseases, MST-related injuries, statements from people the veteran spoke to about their experiences, or military records that show a veteran experienced performance issues following an incident of sexual assault or harassment.
If a veteran cannot establish that their MST led to a current physical or mental health diagnosis, the VA may schedule the veteran for a compensation and pension examination. The examiner will review the veteran's VA records and medical and mental health history, obtain details of their sexual trauma, and the determine what their symptoms are. If the examiner determines that MST caused PTSD or other ongoing conditions, the veteran may qualify for disability compensation.
Contact a Chicago Area MST Disability Benefits Attorney
If you are a veteran who experienced military sexual trauma, and the VA denied your application for compensation based on resulting health problems, The Veterans Practice, Ltd. can help you understand your options for appealing. If the VA approved your claim but underrated your resulting disability, the firm may be able to assist with appealing that rating. To get compassionate and dedicated legal help with your appeal, contact Catherine Cornell and arrange a free, confidential consultation by calling 708-668-6996. She helps veterans address disabilities and other health issues in Illinois and communities in and around the Chicago area and also serves clients in Indiana, Michigan, Wisconsin, and any other state in the country.